Does Christmas time always seem to surprise you? Get a heads start and spring into the season with a homemade recycled plastic wreath. This simple, five-step DIY is fun for the whole family and finally gives your old plastic bags a good use!
Materials
Wire hanger
Ribbon
Scissors
Used plastic grocery bags or white trash bags
Additional décor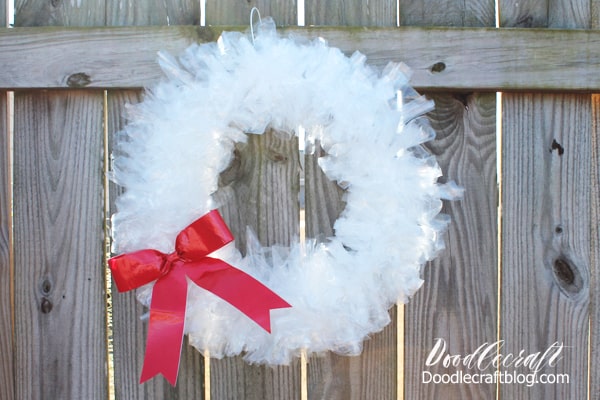 ---
How To:
Create a hoop.

Bend the hanger into a circle and place the hanger hook at the top. This will allow for easier hanging once the wreath is complete.

Cut plastic strips.

Take your grocery or trash bags and cut them into equal length strips.
Strips should be approximately 2" wide x 3" high

Make some (lots) of knots.

Taking one piece of plastic at a time, tie a knot around the hoop. Repeat until the hoop is filled.
Periodically push your knots together to ensure that the pieces are close together and wreath looks full.

Add some color.

Using your ribbon color of choice, tie a bow around the hoop. Placement of the ribbon depends on your preference.

Add additional decor.

Add any other personalized finishing touches you desire, such as glitter, additional ribbons, etc.
Source: